As the real estate market becomes more competitive through the current upswing, effective SEO strategies will play an essential role in the ability of real estate agents and firms to hold their own. This is an exciting time for the real estate market: the industry is clearly picking up momentum, and the busiest time of the year is now.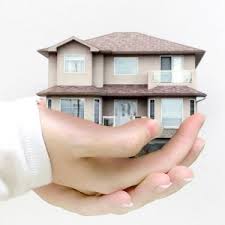 News that the recent rise in home prices has begun to slow suggests that more buyers will be entering the market soon. According to the National Association of Home Builders, a surge in demand for multiple family dwellings propelled new housing starts over the one million mark in April.
This is great news for the market as a whole and real estate agents in particular. Increasing your web presence will be extremely important for agents looking to solidify their position in the increasingly competitive market.
Improving the user experience
Based on information supplied by Search Engine Land, SEO is a crucial part of the overall marketing strategy and it should be considered an investment rather than an overhead cost.
Most agents and firms are aware, at least to some extent, that SEO is effective for increasing the amount of organic traffic that arrives at their site or blog. But they may not be as aware of the fact that properly optimizing their site has the potential to improve the customer experience.
In this highly competitive and dynamic market, it's vital for agents to boost their web presence. Whether you're maintaining a static website or a dynamic and engaging blog, an online presence provides the platform that will allow you as an agent to establish your expertise and authority in a specific niche of the real estate market.
It will also enable you to engage your target audience effectively, which has the potential to be huge.
When a site is properly optimized, it will be easy for visitors to determine what the agent's area of expertise is. When the SEO strategies are implemented with reader appeal and branding in mind, the potential for developing a relationship with a growing audience of potential house buyers who need the services the agent can offer is extremely high.
The power to build brand awareness
According to Reliable Soft, SEO can enable you to build greater brand awareness. When SEO places you in the top of search rankings, it also has the potential to place you in the top of the SERPs for brand awareness.
Statistics indicate that consumers are more likely to trust a brand that ranks high in search. Building brand awareness is an extremely important part of building a thriving and lasting business.
Big Thinking Online echoes these sentiments, adding that SEO is a promotion that does not sleep, meaning that it's constantly working, even when you're not. You can look as SEO as a deployable asset.
Firms such as Lila Delman have mastered the branding aspects of this dynamic by merging excellence of service with extraordinary SEO and online customer engagement.