Social media has become the standard for most people when it comes to staying in touch and sharing information with family, friends, and peers. It allows those who are housebound to stay social and not feel so isolated by providing a digital platform for sharing moments with family and friends while remaining at a distance. During the pandemic, social media has provided many who have been quarantined with the ability to easily keep their loved ones informed on their health and well-being all in one spot.
Not only does social media allow for sharing information with loved ones, but it also provides entertainment and quick access to news stories both local and worldwide. Social media brings together the entire world on one digital platform, allowing people from all over the world to talk and share from the comfort of their homes.
Businesses can leverage this social media platform in many different ways to increase profits and brand recognition. An easy way to share a web link to a favorite business or share a great customer service experience with your entire digital network provides an amazing opportunity for businesses to use social media to thrive and grow.
Social media business opportunities will continue to grow in 2022. So what social media trends can businesses expect in the upcoming year? The marketing experts at Digital Marketing Group list five social media trends to watch out for.
1. Increase Social Media Advertising Budgets
Social media platforms have a massive following, with each customer linking their profiles with hundreds of other customers and interacting with them daily. Having a visible ad for your business that can be targeted to those customers who show an interest in that product can be extremely profitable. Especially with niche marketing capabilities within groups created by customers inside social media platforms that target certain interests, businesses can push ad campaigns to target audience groups, thus increasing ROI.
With customers' attention spans becoming shorter and shorter, consider leveraging short-form video ads as opportunities to spread entertaining and informative ad content to your viewers each day to increase interest and brand recognition.
2. Shopping Through Videos and Live Streaming
There are many video options to choose from when advertising through videos and live streaming online content. What's the best way to reach your customers? Deciding whether long-form or short-form videos will be better for your target audience can be tricky.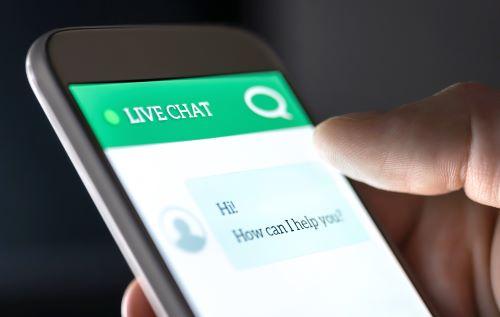 Research shows that in 2022 users are moving toward short-form videos, such as Facebook Reels or TikTok videos, which are 60 seconds or less. There is also ephemeral content, which disappears in 24 hours. Facebook Stories are a great example of ephemeral content, where users must view the posted story within 24 hours of it being posted or they miss the content forever. With Stories, you also have the ability to give a longer message over time with this method, leaving viewers waiting for more each day. This means they're careful not to miss the next post or they will miss the next piece of the story they've been following.
Live streaming videos are a great way to reach customers and build a relationship with them as they chat on your live videos. Live streams can also be a great source of revenue when used for auctions and sales. You can even answer customers' questions in real-time.
3. Build Strong Relationships Through Providing Excellent Online Customer Service
Since companies can easily reach their customers through social media platforms, it's easier than ever for customers to reach out to their company of choice if they have questions or concerns about a particular product they are interested in purchasing. For example, if a customer has a question about a product, they can easily send a tweet on Twitter and tag the company providing that product to ask their question directly. No matter which platform customers use, businesses will want to ensure timely responses to online questions, as it builds trust and shows customers they will be taken care of if a question or concern arises for their product of choice.
In 2022, more businesses are moving toward using chatbots. Many companies do not have the ability to monitor live chats 24 hours a day, 7 days a week. Enter AI-powered chatbots. Integrating chatbots into your social media page can increase customer satisfaction by allowing customers to enter questions and receive an intuitive answer from the chatbot in seconds.
4. Hiring Social Media Influencers
Social media influencers are already a huge trend, and they will continue to be an important trend in 2022. This year, influencers should be focusing more on long-form content, with demos, how-to videos, and using ephemeral content, such as Facebook stories, to grab their followers' attention.
Companies will be focusing on niche influencers this year, who can target subject-specific audiences. For example, if you run a pet supply store in your local neighborhood, you may target your local veterinarian as a potential niche influencer, who may only have a handful of social media followers but can influence a specific market. Having a veterinarian endorse a pet product or shopping location will influence those local followers more strongly than someone they don't know or don't already trust. Influencers are becoming the new QVC hosts, integrating live shopping into social media platforms.
5. Increase In-App Shopping Opportunities Within Social Media Platforms
With shopping moving more and more from brick-and-mortar locations to online shopping on mobile devices, it makes sense to offer customers a way to have that instant gratification of buying what they are currently seeing in their feed. Increased mobile commerce abilities and in-app purchasing being as simple as a click or two means people can enjoy shopping from their mobile social media apps. Influencers or companies can introduce their audience to a new product, and even offer a small discount code as an added bonus, and with just a click on the video link or story, it takes the consumer to the brand's website to click and purchase instantly.
For help with your brand's marketing, contact Digital Marketing Group today.