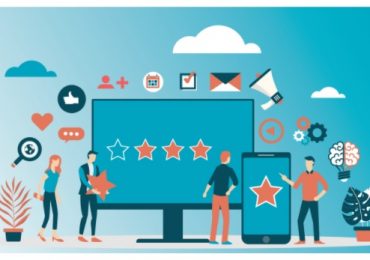 Digital Marketing is sometimes also referred to as online marketing. It involves the promotion and marketing of products and services over the internet. Digital Marketing includes marketing via emails, social media platforms, and web-based platforms, etc. This is generally done using desktops, laptops, mobile phones, and other similar devices. As digital platforms become more integrated into marketing plans and customers prefer electronic media instead of travelling to physical stores, digital marketing campaigns have become more prominent.
In this article, we will discuss ORM or Online Reputation Management. 
ORM or Online Reputation Management refers to the process of creating and maintaining the brand name of the company by monitoring and modifying how one's company or business is viewed online through google searches, networking sites, social media platforms, video sites, and other similar platforms. ORM aims at creating a positive image of an individual, brand, or business. Marketing strategy course can help you learn more about ORM and is a great way to get started with a digital marketing career. Reputation management is the process of addressing content or feedback that may negatively impact an individual, a brand, or a business and then resolve the issue.
 How to do ORM in digital marketing?
 Few ways to ensure Online Reputation Management include-
Assessing the current online reputation

Checking for mentions of oneself, one's brand and products/services, or one's company 

Evaluating the feedback, both positive and negative, and responding to them in a responsible manner instead of just directly getting rid of the negative ones as well as working towards generating more positive reviews.

Building a strong online presence and providing relevant quality content.

Implementing a proper content marketing strategy and deciding where to post, what to post, and how often to post. 

With the use of Google Alerts, one may keep track of frequent updates regarding one's business and keep up with industry news.

Enhancing reputation with the help of blog posts as articles that rank high on Google help in generation of web traffic. 

Analyzing user metrics might help one figure out what kind of material is most effective for their blog.

Tracking and analyzing results.
What are the advantages of ORM in digital marketing?
Some advantages of Online Reputation Management are as follows-
Reputation helps in building credibility. Ensuring that one's brand has a positive online presence would help in attracting a large number of customers or potential customers.

The majority of potential customers are drawn to a brand, business, or product with the most positive reviews, while most individuals avoid brands, products, or services with a lot of negative reviews. ORM can help in boosting the sales.

Positive recommendations from those who liked a specific brand, business, or product/ services to those seeking similar experiences might be considered a cost-free marketing strategy for a company. As more people visit the website, the more profit the company will make.

The majority of people choose to apply to organisations that have a solid reputation. ORM attracts qualified potential employees who research well about the company before applying.
People with malicious intent, on internet platforms, can make attempts to defame any company,  brand, or  product/service by disseminating false information, thus enterprises must ensure that the facts are correct to maintain a positive image. Having a thorough knowledge of digital marketing helps achieve that. There are a plethora of online digital marketing courses in India.
According to Weber Shandwick statistics, 63 percent of a company's market value is based on its reputation. The ultimate goal of ORM is to be proactive by fostering a positive outlook among users and trying to connect their opinions with the company's goals. Online reputation is so important because it can function as an icebreaker as well as a dealbreaker. 
FAQs
How is ORM different from SEO?
ORM is a strategy for influencing what people perceive online about an individual, a brand, or a company and its products/services. ORM employs Search Engine Optimization (SEO) to achieve its objectives.

What techniques are employed in reputation management?
Some of the techniques employed in online reputation management include, removal of negative content, review improvement, wikipedia page development, content design and development, influencer publications, search engine optimization, consumer complaint management, web development and many more.
Why is storytelling important in digital marketing?
One of the most crucial methods to engage with the customers is through storytelling. It helps in developing empathy, intimacy, and strong relationships with a consumer whose methods of interacting with products and services are dynamic.