FAQs Explored
When you are looking to build your business online, you will need to explore an array of options and marketing strategies for your online business to succeed. In 2023, one of the most prevalent areas is lead generation.
Lead generation is an essential component of any online marketing strategy that involves capturing the attention of potential customers and collecting their contact information, like their email address or their phone number, to begin building a relationship with them.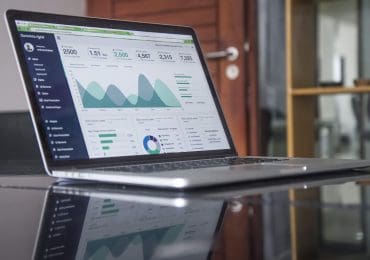 Of course, if you're new to lead generation, you may have some questions about how it works. In this article, some of the most frequently asked questions about lead generation online are explored, so you can assess the options for your company.
What is Lead Generating, and Why Is It Important?
Lead generation is about attracting potential customers to your business and converting them into leads. These people could be potential customers who have shown interest in your products or services. Lead generation is important because it allows you to build a list of potential customers who have expressed interest in your business, making it easier to market to them and convert them into paying customers, usually with the help of an appointment setter to book them in to talk to your team about your services.
What Are Some Effective Lead-Generation Strategies?
There are many effective lead-generation strategies, including content marketing, social media marketing via platforms like Facebook, email marketing, and paid advertising. The most effective strategy for your business will depend on your industry, target audience, and marketing budget.
How Do I Create A Lead Magnet?
A lead magnet is what you offer to your potential customers in exchange for their contact information. To create a lead magnet, you should identify your target audience's pain points and create a resource that provides a solution to those problems. Some examples of lead magnets include eBooks, whitepapers, checklists, and webinars.
How Do I Optimize My Website For Lead Generation?
To ensure that your website is ready for lead generation, you should make sure that it is user-friendly, mobile-friendly, and optimized for search engines. You should also include clear calls to action (CTAs). These are short messages that encourage visitors to take action, such as filling out a contact form or downloading a lead magnet.
How Do I Measure The Success Of My Lead Generation Efforts?
Measuring your lead generation involves tracking metrics such as website traffic, conversion rates, and lead quality. You can even use tools that are online, like Google Analytics, to track these metrics and make adjustments to your strategy as needed.
How Do I Nurture Leads?
Once you have a lead secured, you will need to nurture it for that person or business to become a client. To nurture leads, you should provide them with valuable content, such as blog posts, eBooks, and webinars, that addresses their pain points and provides solutions. You should also stay in touch with them through email marketing and social media, providing them with updates about your business and any new products or services you offer. Of course, there are different categories of lead, so if you have a cold or medium lead, this kind of nurturing can turn them into a hot lead.