Dubai is rapidly developing towards being one of the greatest business hubs that offer numerous opportunities. Various investors are attracted to Dubai because of its stable economy and modern infrastructure, including numerous incubation centers for start-ups.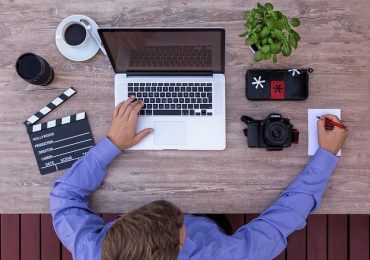 If an investor is planning to form a company in Dubai, then he or she will have to explore the market and keep up-to-date knowledge about the status and trends of the market, especially in the area of the proposed business plan. The best way to improve the company formation process is to get first-hand knowledge and accurate updates on regulations and government rules. All of these requirements can be met by contacting PRO service providers in Dubai.
PRO service is necessary for all types of business establishments and organizations to get proper assistance throughout procedures and formalities undertaken to acquire different kinds of documentation from government authorities. An experienced liaison by your side to help you take care of all the paperwork and formalities will be of great help.
Benefits of PRO service in Dubai:
Approaching a reliable PRO service provider that will help you in completing crucial tasks will provide you with the following advantages—
Sealing of financial leakages: Opting for a PRO service provider in Dubai is an effective way to avoid extra costs associated with hiring an in-house PRO team or department for the business. Therefore, it can be said that PRO services are a cost-effective alternative.

Reduced costs: A reputed PRO service provider that provides you with experienced experts are capable of alleviating the burdens of staff salaries, gratitude, leave expenses, and miscellaneous expenses from a company's finance sheet.

Saves time and reduces hassle: Time is important to a business. A team of PRO service providers in Dubai can provide timely reports to your company and aid you in clearing any requirements within the specified timeframe. This will make your firm a much more efficient organization and also improve its workflow.

Automated services: A CRM or customer relationship management system is used to manage pro services. This ensures that important business data and documents are kept safe and easily accessible. This system also keeps organizations informed about any changes or updates to the business' renewal terms.

Boosts the growth and efficiency of an organization: PRO services ensure that the growth rate of a company is increased by providing expert guidance in real-time and simplified operations through collaboration with several government agencies.

Boosts the revenue and corporate image: A PRO service provider in Dubai acts as an extension of a company or business as it assists in acquiring compliance with government authorities. It is also responsible for improving the public relations of the business and clearing all requirements with authorities. These allow businesses to focus their attention on core business activities in order to ensure a higher yield.

Helps in preventing administrative penalties and fines: Professional PRO service providers in Dubai assist businesses to work in accordance with the updated rules and regulations as well as license renewals and registration policies of the government of UAE. If a business fails to comply with current rules and regulations of the government, then it can be subject to heavy fines and other penalties.
Significance of PRO services in Dubai:
Below are some of the services provided by PRO service providers that prove the significance of these firms.
It is useful for the purpose of keeping track of the licensing, registrations, payments, and permits of the company and updating them as per requirement.

It also ensures and guarantees that all the legal frameworks, judicial systems, and various governmental bodies whose authorization is compulsory for the firm and all its commercial activities are in accord.

It also fulfils the requirement of the firms to appear in front of the local authorities to acquire a business license for the company. In addition to that, it also handles renewals and permits applications for the relevant licenses.

It acts as an extension of the company and represents its needs to the labour and immigration department. It also processes and collects the necessary paperwork.

It helps the businesses to get their hands on labour approval, employment visa, entry permission, resident visa, and labour contract in Dubai. Apart from that, it works on various document clearance services.

It helps businesses build and maintain a healthy working relationship with the local population and national government agencies.

PRO services are crucial for ensuring that the corporation or firm is familiar with all applicable regulations and directions of the government. They also keep these firms updated about any changes regarding the same.

It is also responsible for keeping all the official government letters, certified letters to the government, and approved stamps of the company or business in proper working order.
How to choose the right PRO service provider?
Following are some tips that you can keep in mind while choosing the right PRO service provider.
The primary thing you should look for in service providers is reviews. Try to go for a company that has received positive reviews as they will provide you with a better quality of service.
Know about your requirements:
If you are not sure about your own requirements, you will not be able to inform the company in question about the same. That is why you should first figure out the requirements of your business and then choose a firm that will be able to fulfill those requirements.
Choose capability over cost:
It is crucial to choose a firm that has great expertise irrespective of its price. As already mentioned, these firms prove to be cost-effective in the long run that is why you should go for a firm that is experienced and reliable.
PRO services are essential to obtain all clearances with respect to licenses, passports, immigration, trademarks, certification, and business clearance. It is essential to choose the best pro services in dubai to ensure that people interested in entrepreneurship can receive the support they need to establish and grow their business.