Optimizing images for the search engines is one of the most important things that you can do to optimize a website to rank well. In fact, it is just as important as optimizing the content itself. This is primarily due to people searching for information using Google/Bing images. However, image optimization is slightly different than content optimization. Below, we will discuss some of the things you can do in order to gain more organic traffic through image optimization.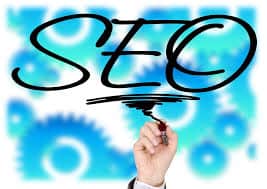 Top Image Optimization Tips: 
Use Relevant Images 
The main thing that you should be doing is using relevant images. The image is the very first thing that someone sees when making their search. Thus, you want an eye-catching image to get someone to click on your image to see your content.
You want to pay close attention to the image and the optimization of it. You will want to utilize the right image formats for proper optimization such as JPEG, PNG, GIF, or BMP. You will also want to be sure that you are not using copyrighted images.
Use Relevant Keywords.
Another major thing that you should be doing when it comes to getting your images to rank well in the search engines is to be sure that you are using relevant keywords throughout the optimization process.
An image will have a name attached to it when you post it to a website, blog or article. This is where using the right keywords is so important to getting your photo properly optimized. Search engines utilize the keywords to figure out what your image should be ranking for. The keywords used throughout the optimization process should be relevant to the keywords that the content is about. 
Use The Right Alt Tags and Text.
Another important factor to consider is the alt tags and alt text. Search engine bots are not going to see these tags as a human eye would. Search engine crawlers look for alt tags and alt text to find the right content to rank for specific keywords. When writing these, you should be using the keywords that are completely relevant to what your content is about. A good alt tag and text will allow your content to rank as high as possible within the search engines.
Pay Close Attention To Anchor Text.
Another important thing that you are going to want to do when it comes to getting your image properly optimized is to pay close attention to anchor text. Anchor text is the words that are utilized when you are attaching a link. To properly optimize your image, the words that are used should closely relate to the image itself. Thus, if the article that you are posting the image it is about wooden furniture, you will want the anchor text to be words relevant to the same topic. Therefore, the text could read something like "great quality wooden furniture."
Avoid Spamming.
One of the strategies that used to be effective is now detrimental to SEO efforts. Thus, you should avoid keyword spamming at all costs. Anurag Pareek, a Toronto based marketing consultant suggests that placing or stuffing keywords into your alt tags, alt text, or content will likely cause the search engine bots to flag your content and your image as 'spam.' Instead, you should implement these keywords naturally.
Overall, image optimization is one of the most important things that you can focus on when it comes to getting your images to rank well for relevant keywords and key phrases.