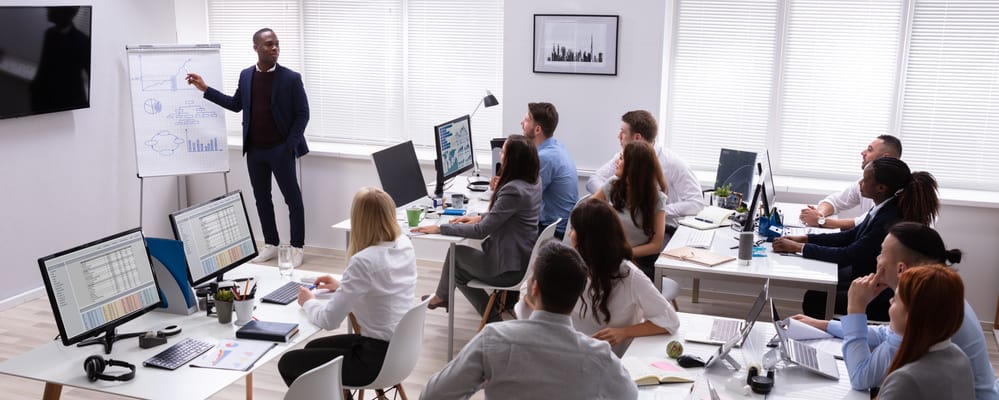 Corporate training is vital for the success and growth of any company. It enables you to equip your employees with skills and knowledge that can help them boost performance in the workplace. One thing that can make your training program succeed is the training venue you choose.   
You'd want a forum that creates a comfy space for your employees to learn. Additionally, you may require a place where you can use the appropriate technology to educate your workers. You may want to click to read about the typical amenities of meeting rooms and how you can hire one.
With that in mind, here are seven tips for choosing a corporate training venue:
One of the best ways to determine the credibility and reliability of a venue is by reading reviews. It enables you to get the experience of the people who used a particular forum. You can know what other managers say about a specific venue, the challenges they encountered, and what made their training prosper. Aside from that, team member reviews can hint at whether or not your team members will be comfortable.
For those reasons, visit a company's website, read what others say about them, and make more informed decisions.    
Determine The Size Of The Training Venue
The event you choose must have sufficient space to accommodate all your attendees. It must be well-ventilated and spacious enough to run your program without being too hot, stuffy, or crampy. A small room can make your attendees uncomfortable. They can be distracted by insufficient air, and some may sleep in the middle of the session.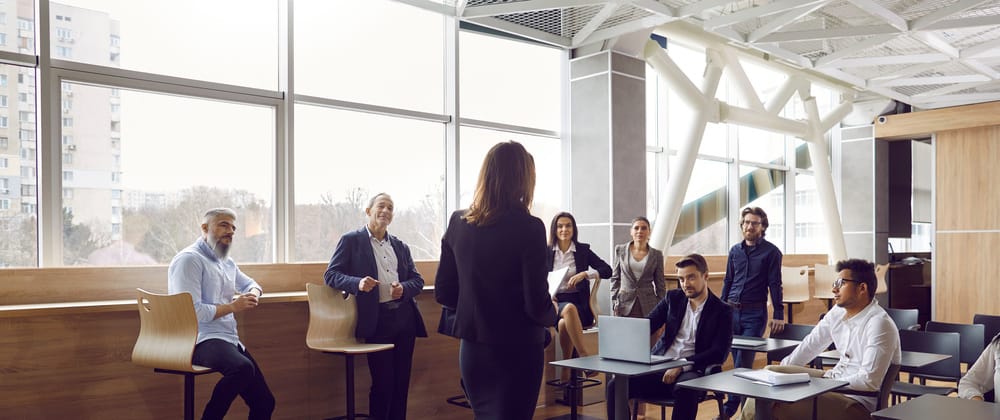 Moreover, an overcrowded room can increase the risks of the spread of infectious diseases like respiratory infections. On the other hand, a vast space may have echoes that can disturb your participants. Therefore, choose a venue size that perfectly matches the number of your employees.
Consider Easily Accessible Venues
Accessibility is a crucial concern when choosing a corporate training venue. Before settling on a specific platform, confirm that all your attendees can easily access it. Examine your area and choose a location where people can easily navigate by foot and road. Don't choose a distant place where your employees may have to travel for a long or take a long time before reaching the training facility.
Generally, most people like to be as simple and stress-free as possible in finding venues. In addition to that, make sure those attendees with special needs can also access it seamlessly.
Each facility has different prices for a training venue. Some may charge you depending on the number of attendees, while others may be based on the number of hours your training may take per day. For this reason, remember to check the overall costs of a venue.
Before searching for any venue:
Come up with a budget and stick to it.  

Compare the prices of various platforms and choose the one that's within your range.  

Remember, if you provide food and refreshments, you may go for facilities that offer them.  
It may be more cost-efficient compared to ordering them differently.    
Confirm The Kind Of Tools Available
Depending on the number of attendees, you may need equipment like speakers and projectors to help every person hear and see your presentation. Moreover, you may require a stable internet connection to share some documents online with your participants. Whatever tools you need, ensure that the venue you select offers them.   
A well-equipped training facility must have comfortable seats, modern computers, sophisticated projection, and whiteboards. It may also contain soundproof training rooms. All these gadgets contribute to effective learning surroundings.
Consider The Availability Of Breakout Spaces
Sometimes, your guests may need rest before joining the next training session. It is especially true if your presentation may take several hours or the whole day. Breakout areas allow participants to spend time between training sessions and take a much-needed break from their chairs. It enables them to relax, recharge, and prepare for the next session.
Furthermore, it allows them to collaborate. Your employees can share ideas and discuss their learning from the previous training session.
Another great tip when choosing a corporate training venue is to visit it. Once you settle on a particular place, pay a visit before booking. You should confirm that the selected venue has everything you need. Additionally, this allows you to determine the number of driving hours to the location and its accessibility.
Conclusion
The corporate training venue you choose can significantly impact how well your sessions go. To have a successful conference, you must select a comfortable and comfortable environment for learning. This way, all your employees will understand what you teach them and, in the long run, create a productive workplace. Additionally, ensure the space you select can perfectly accommodate all your attendees. Most importantly, ensure you go for venues within your budget and don't strain financially.