In this modern world where email and social media reign supreme for instant messaging and file sharing, it's hard to imagine fax as a practical tool for businesses. Despite what others think, fax is still as valuable and relevant as ever in 2023.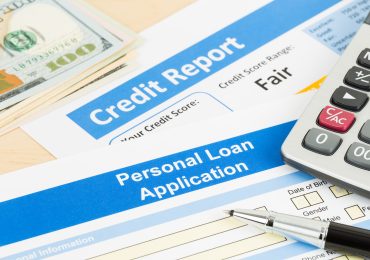 Loan repayment calculator woman bank employee showing calculator to house owner for loan replayment detail.This article shares the basics of online faxing, its history, and why it's essential in today's communication and document-sharing industry. 
History Of Faxing
The first fax documents were sent using large fax machines via a telephone network. It was a game-changer since the late 70s, allowing companies to send documents to other businesses and clients within a few minutes instead of snail mail which took days. 
When the internet arrived, email became the more prominent channel for sending documents. Traditional faxes were gradually replaced due to the significant challenges they presented compared to email. Although, it remained to be a preferred communication method by most businesses, including those in the healthcare and legal industry and even the government. 
In recent years, faxing also adapted to the modern world thanks to new technology like the cloud. Online faxing overcame vital challenges such as slow process, privacy and security risks, and expensive maintenance. It became like another email platform but retained its core function since its inception–to receive and send large files and documents. 
Online Faxing: What Is It?
Online fax refers to a digital tool replacing bulky fax machines. Instead of the typical fax machine, online fax uses software to receive and send faxes. The documents and messages are received and stored through a cloud fax portal. There's also a dedicated fax app offered by the provider MyFax.com that's easier to use. 
In short, fax machines, wiring, and lines are no longer needed with online fax. You only need to subscribe to an online faxing provider to access the portal to send or receive fax documents. However, some businesses choose to have an online fax portal and a fax machine. 
Generally, online fax software allows you to send documents and files directly to a traditional fax machine and vice versa. 
Why Is It Still Useful Today?
Online faxing is slowly replacing the crown as a preferred communication and document-sharing channel. Here are some of the reasons online faxing is still useful in 2023. 
Online faxing has become more convenient than its predecessor. Users can easily access, store, and receive fax documents via a fax portal or app. If you need to send a document, upload the digital copy and send it to your recipients. 
Unlike traditional faxing, online faxing lets you simultaneously send documents to several numbers. It also allows you to send fax documents remotely, which benefits remote or hybrid workplaces. 
Improved Compliance And Security
Online faxes offer better data security and privacy than traditional faxing. Most providers provide solutions with comprehensive security measures such as data encryptions and user access controls. Most online fax software is also designed to meet strict regulatory standards like PCI, HIPAA, and GDPR. It ensures that your business data are safe while complying with privacy regulations. 
Traditional fax was expensive to maintain. You must buy several fax machines, costing hundreds to thousands of dollars. Then, you must invest in the necessary wiring and phone line subscription to send and receive documents. There are also hidden costs, such as ink, paper, and electricity. 
With online faxing, you don't have to worry about those costs. You only need to find an online fax provider to access an online fax app or portal. There's no need to have a complicated setup at work. You can easily fax essential documents and files for a small monthly fee.
One of the best reasons online fax has become one of the preferred methods of document sharing today is its sustainability. With traditional faxing, businesses need to use ink and paper, which can significantly impact the environment. 
Since documents and files are received and sent over the internet, it eliminates the use of ink and paper. Furthermore, online faxing reduces the need for continuous energy use as with a traditional fax machine. Generally, you want to keep your fax machines plugged in and turned on to ensure that you can receive documents. However, with online fax, you can receive incoming fax machines, even if you're offline. This helps save cost on idle energy consumption while also reducing your carbon footprint. 
Takeaway
Although over a century old, faxing is still going strong. Modern technology has made it even more useful and convenient, benefitting most businesses in streamlining and securing their document-sharing and communication process.