This is about two best tools to transfer Files from Mac to Android ICS or Jelly Bean.The Tools are Android File Transfer and AirDroid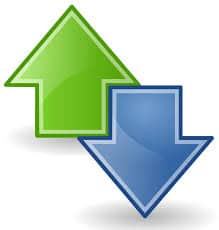 Android File Transfer Tool
Android File Transfer is an app for Mac computers (running Mac OS X 10.5 or later) ,you can use to view and transfer files between your Mac and an Android device (running Android 3.0 or later).Android File Transfer is the most simple to operate, as you just connect the smartphone via USB cable and Double-click Android File Transfer to open it the first time (subsequently, it opens automatically).Browse the files and folders on your Android device, add folders, copy files up to 4GB to or from your Mac, delete files, and many more.
To download the program click here .
Airdroid Wireless Transfer
The second tool AirDroid uses the Wi-Fi and we can Copy or transfer Files Wirelessly.Transfer files to and from your device via web browser.Wireless operation via WiFi connection.No client required on computer, enjoy all functions & features just in your browser.Free of drivers or computer environment limits.Just enter the address web.airdroid.com in your browser and then enter the security code .IM like interface, you can search contacts or copy messages,chat with your friends easily.
Quick and easy group texting from desktop. Organize music, photos, videos, messages and call logs with contacts.Much easier apps install, uninstall and even backing up.Play music and video clips stored on device, or view your photos on the big computer screen. Buy hiking poles here .
Download app directly from Google Play : Click Here
Note : All the above info may not be 100% Correct.