Technology is an amazing thing. In less than a decade, it has taken various electronic gadgets and tools from "I've never heard of that" to "I can't live without it." The growth of email from 1993 and 2001 is a good example, and smartphones took their turn between 2004 and 2011.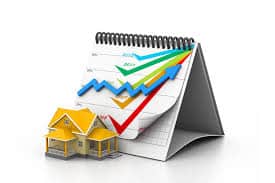 For business owners, the best example of this phenomenon is search engine optimization, better known as SEO. Though the term reportedly was coined way back in 1995, its application was foreign to most business owners as recently as 2005.
Now, it's turned into something that companies can't afford to live without if they want to remain competitive … or even open. Real estate is an industry where a strong online presence is particularly vital to success, and SEO is essential to having a strong online presence.
Here are three things your real estate business can do with SEO, all of which will give you a huge leg up on the competition.
Dominate local search results
Most people looking to buy or sell a home will, at some point, conduct a Google search pertaining to real estate in their local area. More likely, they will perform many of these searches until they find what they're looking for.
With effective search engine optimization, you can show up at the top of the listings every time someone conducts one of these searches. This means you'll get a ton of clicks, of which a certain percentage will convert to phone calls or emails; and a certain percentage of those will convert to paying clients.
It's a numbers game, and it starts with getting as many eyeballs on your website as possible. Dominating local search results with SEO is the best way to do this.
Save money on traditional advertising
Real estate agents who show up at the top of search results for keywords most searched by their potential customers often get as much business as they can handle solely from their websites. Many of them have to turn away clients because they simply don't have the time to tend to everyone who wants their help.
They have no need or desire to invest in radio ads, billboards, mailing lists, or other forms of traditional advertising, all of which carry hefty recurring costs.
Effortlessly build your reputation
The best part about having a strong online presence is that it gives you the ability to engage with your customers in a public setting. After you've helped a buyer snag a bargain on his or her dream home and the buyer's showering you with adulation, ask the person to write about your company in a Google review.
This will show up beneath your site in Google's search results if you're doing your SEO properly. You can also ask the satisfied customer to post a testimonial on your website.
Now, when other prospects search for real estate in your area, not only will they see your website first, but also the profusion of wonderful things your current and previous customers have to say about you!