Like many other technology acronyms, the term "SEO" was meaningless as little as a decade ago. Now, not knowing its meaning — as well as its application — can put your business behind out of the running.
There are few industries where this is more true than in real estate. There, reputation is everything, and it's impossible to develop a reputation — even a bad one — if no one knows who you are.
These days, most real estate searches begin online. Whether a prospective customer is looking for houses in a particular neighborhood, checking on a specific property, or trying to find a good real estate agent to list a property to sell, he or she is almost certain to turn to a search engine early and often in the quest.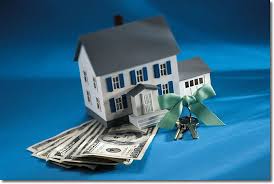 The real estate agent or company whose name regularly appears at the top of this person's searches has the best chance of getting called first. This gives you the ability to lock down a new customer before anyone else can even make a pitch.
Mastering search engine optimization can benefit your real estate business in the following ways.
Visibility
When you're in real estate, you want to be visible. Ideally, you want your name to be synonymous with property sales in your region, the way Kleenex is synonymous with facial tissue.
Why do you think companies come up with stupid jingles that seem to do nothing but annoy people? (Five Dollar Footlong, anyone?) It's because those annoying jingles stick in people's heads and instantly come to mind the minute someone thinks about the product being pitched — for example, submarine sandwiches.
Because real estate is so heavily advertised and transacted online these days, the best way to become visible is to put yourself at the top of any online real estate search in your area. The only way to do that is with effective search engine optimization.
Capability
Having your personal website or your company's site show up at the top of real estate searches in your local area shows prospective customers that you're proficient at doing what they need the most: getting their property out there to the widest audience possible.
When someone is trying to sell his home and he has a choice between two agents — one with a meager following and one who can reach the entire metro area — it's a no-brainer which one the client will pick.
Professionalism
It's shocking to see how many unprofessional real estate websites are online, that feature unflattering agent portraits, disorganized content, and site designs that appear not to have been updated since 1997.
Having a well-designed, crisp, and easy-to-navigate website about real estate will instantly put you a huge notch above most of your competition. But of course, all of this will be meaningless if no one ever sees your site.
Building a professional site and optimizing it for the search engines will ensure that it not only gets in front of a lot of eyes, but that those eyes will like what they see.