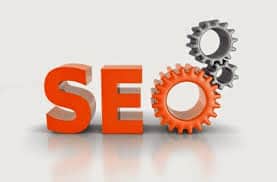 There's no magic wand that's going to get you to the top spot in Google search results (maybe ever). Search engine optimization (SEO) is a practice, kind of like yoga or medicine, and it's constantly evolving and changing. There are current best practices, some of them easy to adopt and some of them costly, lengthy and difficult. Hiring and SEO pro is always a good idea, but there are many DIY approaches to try first.
 Not taking the simpler aspects of SEO into your own hands is kind of like calling a plumber before you try a plunger. First, know that Google and other big search engines use page load speed in SEO ranking. That means if your readers don't have ultra fast broadband (UFB) and you have a site filled with ads, flash or other things that slow it down, you're not just driving away traffic but also getting dinged with SEO. Here are a few more easy items to tick off your SEO to do list.
 Check your links
Link exchanges can be a great thing, but you need to make sure the quality of inbound and outbound links is high. A lot of this is in your control, such as if you're linking to other sites. Maybe their URL has changed, it's no longer a good match for that landing page, or the link is dead. When's the last time you did a link check?
At the same time, not hyperlinking (and including the entire URL) can cause issues with your organic content. Let's face it: A URL doesn't read as natural content, and it can mess up your word flow. You should have an expert writer drafting all online content so that the right amount of keywords are maintained. Google can crawl for poor content and penalize you with SEO rankings.
 Not all SEO is good SEO
There's such a thing as negative seo which includes, but isn't limited to, black hat tricks. Read up on what this entails, from keyword stuffing to a slew of negative reviews on popular sites. Many of these issues you can fix yourself, such as hiring someone to re-write content, or you can bury poor reviews by enticing your customers to write honest, positive ones.
Most importantly, know where you stand by analyzing the reports you generate. Otherwise, you're managing SEO blindly and that's not a gamble that's stacked in your favor. There's free reporting software that's user-friendly.