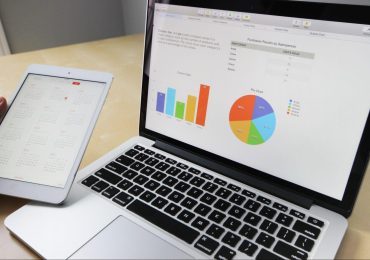 As a business owner, you know how important it is to have a well-developed marketing plan for your business. But, it can be challenging and expensive for small businesses to develop and carry out a complete marketing plan. This is where a marketing agency can benefit your business.
Some businesses hesitate to hire an outside agency for fear of increasing their overhead costs, yet working with a marketing agency can lead to cost savings. Marketing agencies bring valuable knowledge and experience to the table, which helps businesses to focus on their strengths while outsourcing marketing.
In this article, we'll go through the many reasons why hiring a marketing agency could save money and improve your company's marketing efforts. 
Top 9 Reasons Hiring a Marketing Agency Can Save You Money
Here are some reasons you can expect from working with a marketing agency.
Expertise and Resources
Marketing agencies are experts at making and implementing marketing plans that get results. Their teams have years of experience and industry knowledge, which helps them keep up with the latest trends and best practices. Also, marketing agencies have access to cutting-edge tools and technology, making creating and sharing content easier than an in-house team could.
When you work with a marketing agency, you get access to a team of experts whose goal is to help your business grow. They can help you develop a targeted marketing plan that speaks directly to your audience and use their knowledge to ensure your campaigns have the most impact possible.
One type of marketing agency is a digital marketing agency. It can help implement search engine optimization (SEO), email and social media marketing, and other internet marketing campaigns. Digital marketing specialists are highly trained and experienced in these areas. Depending on your needs, they can provide personalized services at more affordable rates than investing in an in-house team. Learn more about cost-efficiency below.    
Cost-efficient 
Hiring their in-house marketing teams might be too expensive for small and medium-sized businesses. Not only do you have to pay salaries and benefits, but you also have to give people a place to work and give them the tools they need. This can cause your finances to tighten up very quickly.
But, when you engage with a marketing firm, you only pay for the services you use. This is useful for companies just getting started or needing more money to put into marketing. 
Payment schemes vary from one marketing agency to another. Some charge a per-project rate, while others want to be paid hourly, depending on the scope of work, desired output, and budget. You can always negotiate rates with the marketing firm to obtain the best deal. When you receive a quote, ask for more information, such as inclusive services and additional charges, to prevent future problems.
Boost Your Growth
As your company expands, you'll discover the importance of assigning responsibility to others. No matter how much you'd like to, you simply cannot keep a check on every aspect of your organization at all times. 
You'll be better able to focus on your responsibilities as a business owner if you can outsource some of your responsibilities to other team members. Without lifting a finger, your marketing agency can handle all of your advertising and marketing demands, boosting your company's growth.
Avoid Expensive Mistakes
Marketing agencies understand the importance of accountability. They want to keep loyal clients, so they regularly monitor metrics and strive their best to provide excellent service levels. Moreover, they have some guarantee and contingency measures if problems arise to prevent breaking their clients' trust.
Using a marketing agency can save you a lot of money since they know how to avoid common mistakes. For instance, if a marketing effort uses wrong channels, it might not pay off and give you desired results.
Avoiding these errors requires a tailored marketing approach that talks directly to your audience, which is exactly what a boutique marketing firm can provide. They will be able to assist you in anticipating possible problems and developing strategies to deal with them, allowing you to save money and increase your profits.
Improve Your Return On Investment
An effective marketing plan can be daunting for many companies. It takes time, energy, and resources to see results, from producing captivating content to implementing efficient distribution strategies. That's why many companies hire outside agencies to handle their advertising. 
When you hire a professional marketing agency to handle your campaigns, you may save time and energy without sacrificing quality. You can maximize your marketing return on investment and stretch your marketing budget further by enlisting the help of experts who know what it takes to develop and launch effective marketing campaigns. 
Website Issues
Website management can take a lot of time for business owners. It takes constant checking to make sure everything is working right. But it's too much time-consuming. 
By using a marketing service, you can leave the maintenance of your website to experts who will keep an eye on it around the clock. This ensures that problems are fixed quickly, giving you more time to work on important parts of your business.
A digital marketing agency has a pool of web design and development experts that can handle website issues. Whether you want to create a new website or update an existing one, a digital marketing agency can help ensure you have an efficient, profit-generating, secure, appealing, and intuitive online portal. 
Another Perspective
It's not always easy to step back and look at your company with fresh eyes, especially after you've been at the head for a while. A marketing consultant can objectively examine your company and suggest ways to boost your marketing strategy.
They can also point out untapped markets and plans to set your company apart. As a result, you can better anticipate and respond to shifting market conditions.
Adaptability
Your company's marketing requirements could shift as it develops. For instance, during peak times or when introducing a new product or service, you may need to increase your marketing efforts. This can be difficult for an internal team to accomplish since you may need to bring on more people or invest in new tools to help you out.
If you hire a marketing firm, you can adjust the scale of your campaigns quickly and easily to meet your specific requirements. Your agency can help you create a strategy and plan that works within your financial and organizational constraints. 
Adapting quickly to shifting market conditions without increasing spending  can give you a significant advantage.
Measurable Outcomes
Effective marketing companies prioritize delivering tangible benefits to their clients. They employ data-driven tactics and analytics to monitor the efficacy of your campaigns and make well-informed choices. This lets you easily measure marketing campaign ROI.
By partnering with a marketing firm, you can learn much about your target market and how they interact with your business. Using this data, you can fine-tune your marketing plan and increase the effectiveness of your efforts.
Bottom Line
When deciding whether or not to use a marketing agency, it's important to factor in the potential savings. Hiring an agency is usually a better investment than trying to do everything independently. 
By giving your marketing tasks to a trusted agency, you can relax and enjoy the benefits of a well-managed and successful marketing strategy. Why not hire a marketing agency to help your business grow?