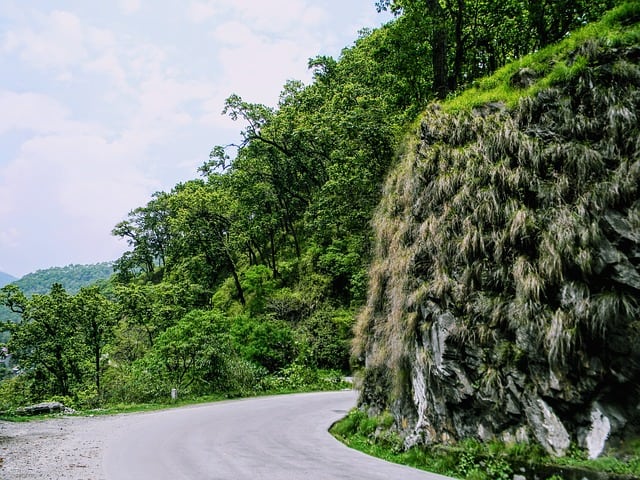 From April 2017, foreign nationals require a Restricted Area Permit to travel in Sikkim. As soon as I heard this I was infatuated. I knew it had to be a place worth a visit. So I gathered a few of my pals and we decided to go to Sikkim next week. While skimming through the places to visit we came across two main cities, Siliguri and Gangtok. Most of the treks and adventure activities are based out of these two cities. You either go to Siliguri or Gangtok for a bike rental permit. Most of the treks that we could see started by going to Gangtok. 
So we took a bus to Siliguri. It was a nice comfortable ride that took us about 5-6 hours. Since we were Indians we did not have to take a permit. For the first time, I saw foreign nationals standing in a line to get something. It was fun. Anyway, as soon as we reached we checked into the hotel and relaxed for a bit. 
The Sweet Siliguri
Many travelers treat Siliguri as a stopover while traveling to Darjeeling. But this place has its own beauty. We started with the Salugara Monastery, a centre for Buddhist spiritual learning. It was a tranquilizing experience, watching monks recite mantras and sit in meditation was calming. I personally sat for a few minutes beside one of the monks. After the monastery, we went to the Bengal safari park. A true treat for wildlife freaks. I saw a lot of animals and a few tiger footprints. 
The thrilling safari was for a few hours. Then we went to the Darjeeling Himalayan Railway. We just wanted to see the trains. It was a sight to click selfies with, which we obviously did. After looking at the train and its hilly tracks we visited the Madhuban Park as the last stop before retiring. 
The Gangtok of hills
It was important for me to avail a convenient Gangtok car rental with an experienced driver that knows the routes well. We started our exploration with the Tsomgo lake. A beautiful place with snow-capped mountains that seemed very near to me. It is a beautiful landscape, a must-see.
Tired and thrilled with the day's journey we slept for the night. The next morning, I booked a cab from Siliguri to Gangtok. Our driver was skillful indeed. He drove us to Gangtok in 4 hours and 5 minutes, exactly how much google said it should take. Gangtok is the capital of the state of Sikkim. As goes with every capital it is a fully developed city. It seemed like home, except we had beautiful mountains as the background of this city. It was so exciting to look at development embrace nature in this city. 
We went for lunch to MG Marg, the heart of the city. It is a beautiful place filled with tons of restaurants and options for shopping. After a shopping spree, we ate delicious momos and resumed our exploration of the city. Next was the Himalayan Zoology park. A trip into nature, really. Winds howling from tall trees with birds chirping and a snow-capped background. I wanted to sneak into the park at night again, just to experience the nature under the moonlight. That is not allowed, obviously.
The next morning we went to Hampta pass. I went snow skiing and snowboarding. After the first few falls, I was ready. I did a few laps of both the things and clicked a ton of photographs too. While coming back we took a stop at the Tashi viewpoint and admired the panoramic view of the capital city. 
That was the end of my trip to Sikkim. From Siliguri, I took another bus back home. Before I knew it the magical journey had ended and I was left with beautiful memories. I would advise taking a few trips to truly visit Sikkim in its entirety. Don't forget to be sure of an experienced driver for your trip in the hills.