Driving jobs are a lifeline for many people. They provide a steady flow of income with minimal outlay and, if you already own a car, they require virtually no setup. Taking on your first driving job might seem daunting, but it's much easier than many imagine. Here's a rundown of five driving jobs you can start today.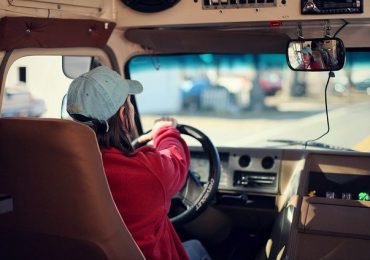 #1 Courier
Courier is one of the most popular driving jobs in the world. Although there are lots of different courier types, the job broadly involves delivering packages and fulfilling orders. Some couriers work for large companies like Amazon, and others serve local shops, and some even deliver food. Other couriers prefer to go completely freelance, choosing their shipping jobs and setting their schedules via specialized jobs boards like Shiply. This gives couriers far more control and allows them to search for work according to different sets of criteria.
#2 Cab driver
Getting into cab driving wasn't always easy. It used to require specialist knowledge of the roads and take years of training. The advent of satellite navigation and apps like Uber have made that arduous process a thing of the past, though. Becoming a cab driver is now as simple as signing up to a ride-hailing app, adding a sticker to the side of your car, and taking to the road. Ride hailing apps mean total freedom; you'll be able to pick up who you want when you want. Of course, the app will take a cut of your profit, but many drivers consider this ample compromise for the sheer flexibility on offer.
#3 Home removal service
This is a driving job that's always in high demand. Quite simply, when a person needs to move home, they also need to move all of their possessions, including bulky items like furniture and appliances. Home removal services load these items onto a truck and deliver them to the new address, where they'll also unpack them. The entry price is slightly higher than the previous two jobs (you'll need access to a van), but this is nonetheless a viable job prospect for anybody who doesn't mind a little heavy lifting.
#4 Driving instructor
While you can't start taking on pupils today, you can certainly start training as a driving instructor at any time. The job pays well and is rewarding. You'll be taking on students and teaching them the ways of the road from scratch. You'll be using your own car, too, so there isn't any added expense apart from installing dual controls. Driving instructors are flexible with their schedules, can take on as many or as few students as they like, and set their own fees.
#5 Food stall
It might not be the most obvious choice on the list, but running your own food stall can be highly lucrative if you love to cook. Rather than delivering food direct, you'll be selling it. You'll drive to a specific location, set up, and then market your wares to passersby. Ice cream stalls are a good example of this, but it's possible with any kind of food. Make sure that you choose a patch with good footfall to avoid a shortage of customers.